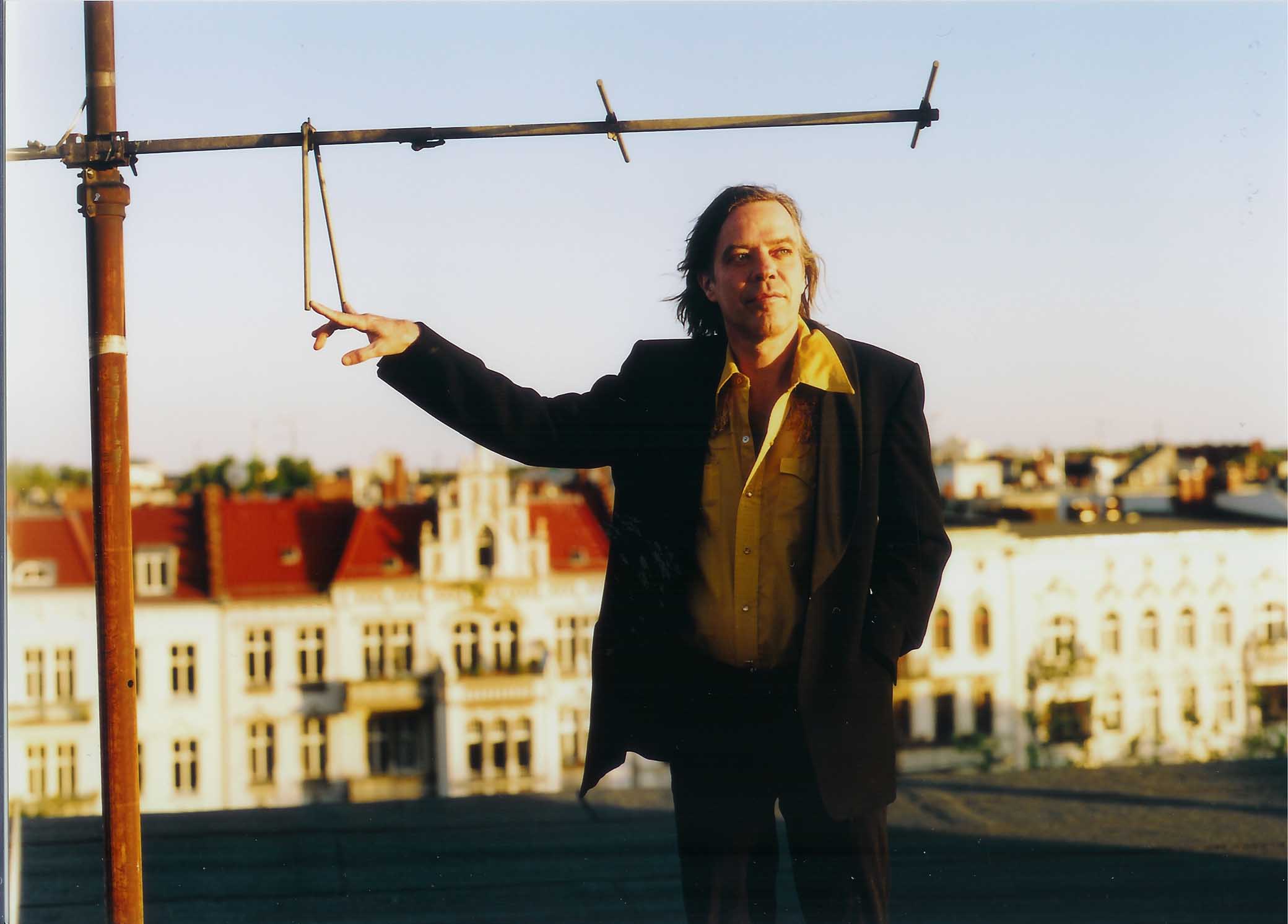 THOMAS STERN was created in Bremen, Germany. After running a P A Company and a sound studio distillery he defected to Berlin in the famous 1984.
In 1986 he joined the band MONA MUR with Alex Hacke and F. M. Einheit from EINSTÜRZENDE NEUBAUTEN,composing music and playing bass. His debut recordings were performed for their album HALBER MENSCH. Their collaboration continues to this decade touring with them as live sound engineer.

Around 1987 he co-founded the Berlin set up of CRIME AND THE CITY SOLUTION, (Simon Bonney, Bronwyn Adams, Mick Harvey, Chrislo Haas, Alex Hacke) composing music and playing bass. CRIME toured Europe & the USA several times, releasing four albums with MUTE records. In 1992 they wrote and performed the song THE ADVERSARY for the Wim Wenders Film UNTIL THE END OF THE WORLD. Further film soundtracks followed - THE SUN BEFORE DARKNESS appeared in the film GAS, FOOD, LODGING. FILMARBEITEN with Alex Hacke, a collection of sequinned soundtracks from starring films. Rel:RoughTrade / Zomba.

1993 enjoyed the next MUTE release PHEW with CAN drummer J. Liebezeit, Mick Harvey, Alex Hacke, Chrislo Haas & the Japanese singer PHEW.

In 1994 STERN designed, edited & executed digitally the entire soundtrack for the short film DAS LOCH, starring Otto Sander (Berlinale '95). After playing bass as a guest for the band RAUSCH, he adventured into the digital delightenment of Artificial Intelligents. This evolved into a series of radio plays, some performed live on air, with F. M. Einheit, Ulrike Haage & Katharina Franck. Rel: Rough Trade / Zomba.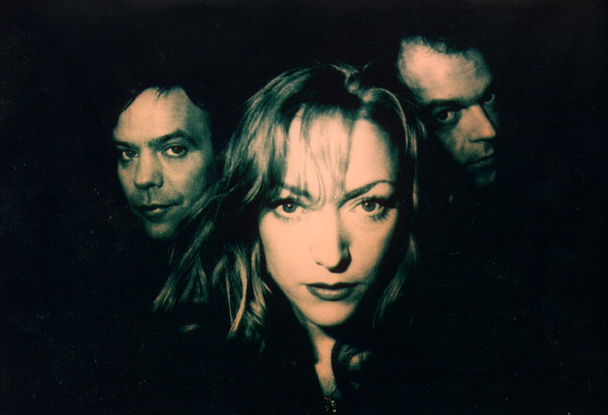 In 1997 he formed the band MELOTRONIK, composing & playing music again, with Michelle Gafney & Yoyo Röhm.


Toured as a member of the MERET BECKER BAND playing bass guitar & double bass to promote her last album NACHTMAHR which he recorded and mixed.

In 2000 Stern completed MERET BECKERS album FRAGILES released Nov. 01, as sound engineer & toured as alive engineer.

PUBLIC RECORDING, an eventure staged at the Marstall Theatre, Munich over one month to create the new GRY / F.M. EINHEIT album, including live concerts with many guest stars, recorded solo and mixed with Ingo Krauss.

20th grand anniversary World tour with Einstürzende Neubauten, live sounding engineering. After 15 years working with Neubauten, Stern made his final tribute in 2001 by mixing the 'Live in Brussel' CD.
KATHARINA FRANCKS album ZEITLUPENKINO,
co-creating & composing together with Yoyo Röhm. Rel. 2002
Then it was on the road again in 2002 working with various artists DOG EAT DOG, BEN BECKER, JASMIN TABATABAI. Recorded and engineered live performances of EURIDYCE, a modern classical Opera, composed by Iris ter Schiphorst, vocals by Anna Clementi.
2003 was the year of interesting travels....first to Japan with MERET BECKER AND BAND, at the invitation of ISSY OGATA, (totally brilliant & incidentally internationally famous actor & comedian) & the Morita office .
This was the beginning of a blossoming cross cultural hybrid culminating in further fruitful creations.
On his birthday Stern was gifted by Ulrike Haage to become her assistant, teaching modern pop music for two weeks at Kabul University, Afghanistan, at the behest of the Goethe Institute. He grabbed his bass and they boogied with musicians from Mazzar-i-Shariff. Watch Video!!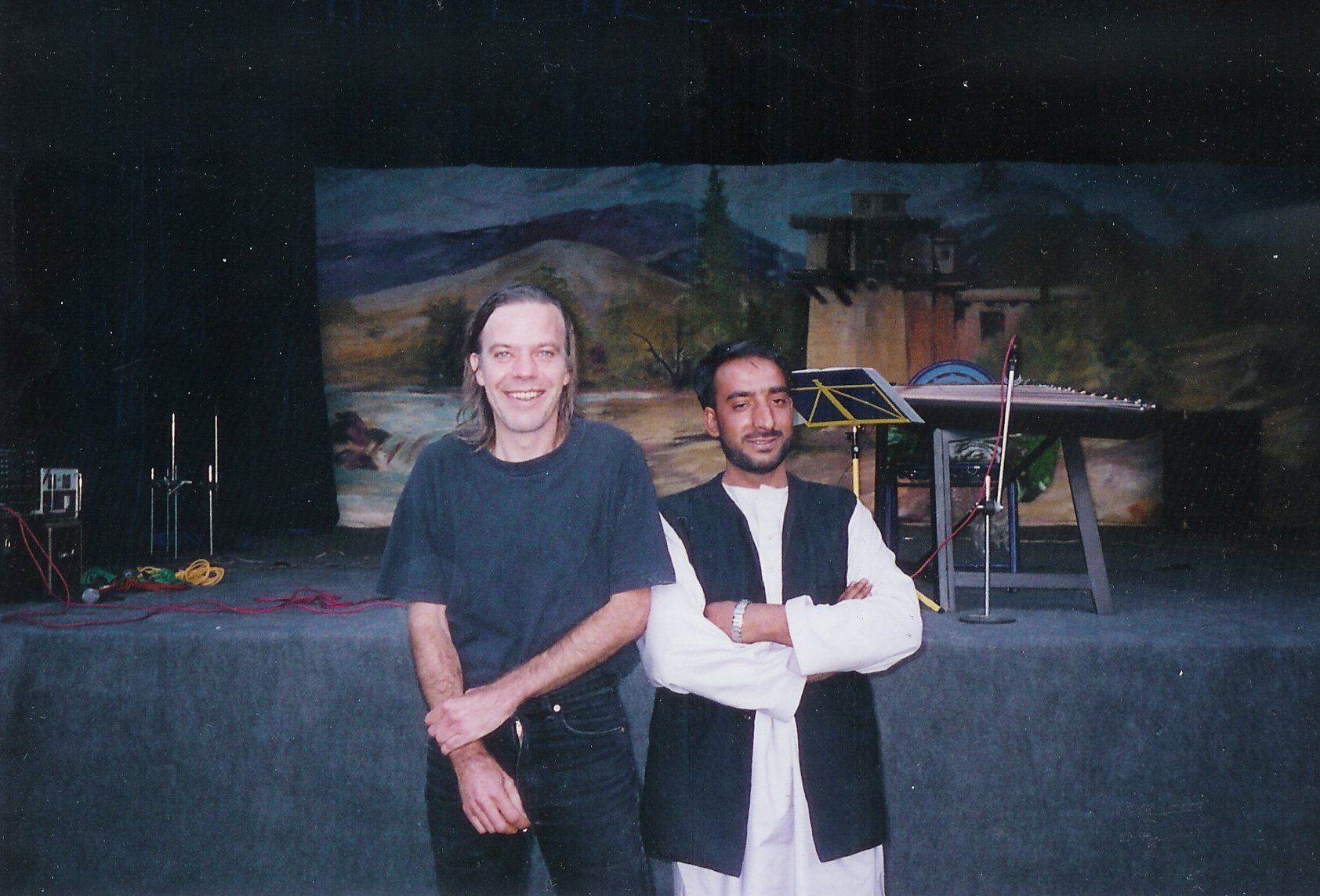 In between there was still time to produce another Kreuzberg phenonemon, CASINO GITANO (almost no gypsy) with their CD 'La Mentira de los Payos'.
2004 saw Stern with MERET again recording & mixing the soundtrack for the feature film 'PIPERMINT' by Nicole-Nadine DEPPÉ, which won the Max Ophuls film music prize.
With itchy fingers he was invited to record the berlin band GOLDFISH, who having just lost a bass player asked Stern to play bass as well.
2005 found him bigly busy, playing, recording, engineering, imagineering, multi-basking with ANNA CLEMENTI, recording, composing & mixing her CD 'Love is a reason.'
Recording KATHARINA FRANCKs' vocals for her album 'First take second skin.'
Touring with the Berlin bands EL*KE, WINSON, MARTIN DEAN, MERET,KATHARINA FRANCK.
In 2006 he produced LOS BOMBEROS DE MONTE CRUZ debut album at STERNSTAUB STUDIO.
On tour with MERET & ARS VITALIS: 'Høllekin ' & 'Harmonie Desastres, 'KATHARINA FRANK: 'First take second skin, EL*KE: 'Wir müssen hier raus' and WINSON: 'Frag die richtigen Leute' CD.
2007 Currently in cahoots again with ANNA CLEMENTI composing her second solo adventure.
PALE MUSIC releases GOLDFISH album 'Coming Home' at last. Recorded "DAS SIGNAL" ,a radioplay about the Portuguese Revolution from K.Franck , produced by Bayerischer Rundfunk. Worked on the sound for "EDWARD", an animated short film by Kathrin Nicklas, music by MERET.
Band member of newly formed but three years distilling in the barrel, BERLINER RING, with Moritz Wolpert, Alexander Christou, Christian Günther, their record 'ORBITAL' to be released on vinyl, by ARTYARD, UK.
Recovering from inspiring intense recording session with Jessie Evans & Toby Dammit.
Tours to Canada and Australia with Meret & ARS VITALIS 'Harmonie Desastres.'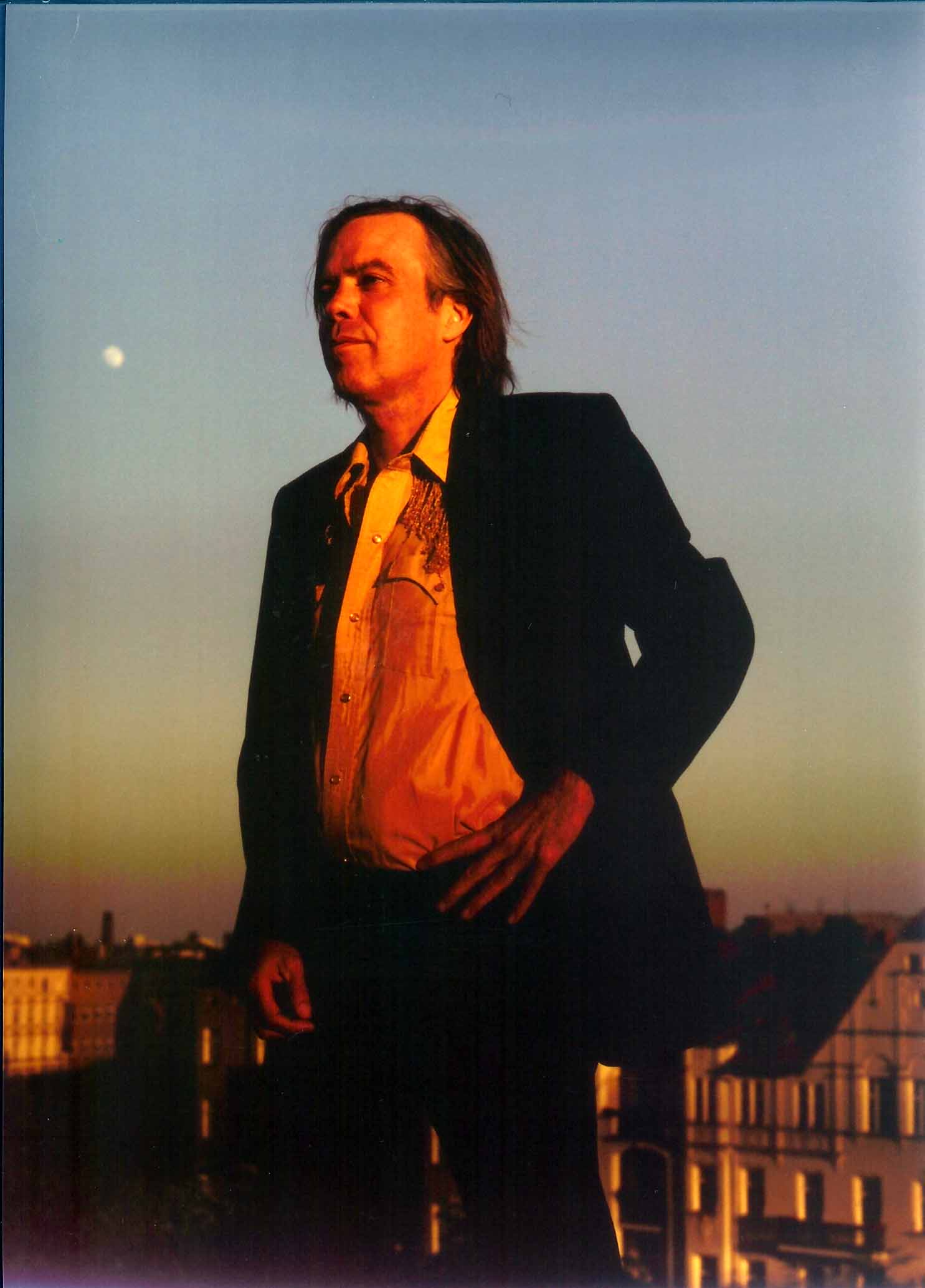 2008 started with recording and mixing sessions with MOUNT SIMS for their EP 'A GRAVE,' released in April. Just finished this June mixing his third album 'HAPPILY EVER AFTER' .
LOS BOMBEROS DE MONTE CRUZ are ready for a release of four new songs produced in Sternstaubstudio.
THE RAIN came over to record and mix 2 extra bonus tracks for the digital world for their album INVOLVER.
This summer is reserved for the magic work on an upcoming release of NAMOSH, always interrupted by mixing live shows for several great bands in Europe: ELKE, THE RAIN, JESSIE EVANS, K. FRANCK, LOS BOMBEROS, MERET & ARS VITALIS, NAMOSH, MOUNT SIMS.......
Major works 2009-2013:
Release of BERLINER RING-"Orbital", Engineering and/or producing at Sternstaubstudio: MeLL-"Western Spaghetti", MARC BOOMBASTIC -"Adios Berlin", MEZZOMIX- advertisement, DEADSEXY inc.-"Rodeo Boys", DANIEL KAHN & THE PAINTED BIRD -"Bad old songs", BROTHERS NAZAROFF- "The happy prince", ANNA CLEMENTI - "Fräulein Annie", NICOLE SKY/ SARAB DEVA - "Aquarian Sadhana by the river ".
2014:
Touring with TON STEINE SCHERBEN, AUTOMAT, MERET BECKER and SKATE 2014 with FM EINHEIT (Berlin performance).
Producing the album "Deins & Done" by MERET BECKER and BUDDY SACHER in cooperation with INGO KRAUSS. Recording session with Caspar Brötzmann.
2015:
Mixing shows with MERET, AUTOMAT, FM EINHEIT and others.
Mixing at Sternstaubstudio: STEPHA -"Dissolve into"( 4 songs ), YOU SHOULDN`T KNOW FROM IT - "it`s Klezmer", THE SWANS - "the gate" (live recording of their show in Berghain/ Berlin 2014) and the live recording of their show 2015 in Volksbühne/ Berlin (used on DVD for "the glowing man")
2016:
New project:
DADA in SCHWITTERLAND. Is DADA still alive? Un-Sinn? What can a DADAist do with soundtools of modern times? Mannsarden? Puppen?
Does all this make sense? Obervogel?
Psychedelic abstract songs . Lyrics by Kurt Schwitters.
with Anna Clementi, Hedda Oledzki, Thomas Stern
The recordings are almost finished. We already performed in Salvador de Bahia and on "Beauty broken" Neue Musik Festival in Ulm.
Short video of performance in Himmel/ Berlin
What else?:
Mixing shows with MERET, AUTOMAT, FM EINHEIT/ N.U. UNRUH/ JOCHEN IRMLER, ZEITBLOM and others. --- Linzer Klangwolke 2016 : live mixing the music of FM EINHEIT and his band----watch VIDEO
At Sternstaubstudio:
Stern recorded and mixed THE DISORIENTALISTS - "Essad Bey" (out in December).--- Work in progress: new album from "DANIEL KAHN & THE PAINTED BIRD". We also just got started writing songs for ANNA CLEMENTI´S new release.
Thomas Stern has collaborated with: EINSTÜRZENDE NEUBAUTEN/ ULRIKE HAAGE / KATHARINA FRANCK/ NICK CAVE / MICK HARVEY /STEIN/ TON STEINE SCHERBEN/ VLADIMIR ESTRAGON/ RAINBIRDS/ BLIND / MIRANDA SEX GARDEN/ MERET BECKER /NINA HAGEN/XID/ BEN BECKER/ N.U. UNRUH/ GRY / F.M. EINHEIT /MOUNT SIMS/ IRIS TER SCHIPHORST/ AUTOMAT
RAUSCH
PHEW
CRIME AND THE CITY SOLUTION
SHIZZO FLAMINGOS
DANIEL KAHN & THE PAINTED BIRD
BROTHERS NAZAROFF
DEADSEXY INC.
CASPAR BRÖTZMANN
BOB RUTMAN
LYNN WRIGHT
MARTIN EDER/ RICHARD RUIN
MARC BOOMBASTIC
THE QUEENMAB
MELL
LES HOMMES SAUVAGE
PRIORY DOLLS
RANDY TWIGGS
TIKKIMAN
CHRISLO HAAS
MARTIN WUTTKE
OTTO SANDER
CASSIS
THE SWANS